Northern California's Bay Area is renowned for its captivating homes, blending timeless architecture with unique living experiences. However, amidst this charm, many houses might harbor aging electrical systems. Trusting the electrical infrastructure of yesteryears can be a gamble. After all, standards and safety protocols evolve over time. Prioritize the safety of your loved ones and the integrity of your home. Opt for top-notch electrical service and maintenance with Momentum Electrical Contractors. Safeguard your legacy in the heart of the Bay Area.
Why Choose Momentum Electrical Contractors
Committed to the Bay Area community Pursuit of perfection in every task Comprehensive range of electrical services Expertise in the latest technological installations, including EV chargers Outstanding financing options and robust warranty packages.
No task is too minor for Momentum Electrical Contractors. We are a dedicated residential electrical service and repair specialist, catering to homeowners who value exceptional quality, reliability, and tailored solutions. Established in the heart of the Bay Area by a team with a profound heritage dating back to 1996, Momentum Electrical Contractors serves the entire Northern California Bay Area with dedication.

Every project is approached with the highest caliber of expertise, as we exclusively dispatch state-certified technicians and trainees. Such dedication ensures that the work executed on your premises adheres to the stringent standards, remains compliant with all codes, and guarantees years of seamless service. Our adept technicians are equipped to pinpoint any complications and propose solutions ranging from straightforward repairs to comprehensive whole-house surge protection.

At Momentum Electrical Contractors, safety isn't just a word; it's a commitment. Our foremost obligation is to ensure the safety of our customers and their residences, irrespective of whether we secure your patronage. Discover more about our signature Bay Area Safety Systems, meticulously designed to offer optimum protection for your home.
With our Client-Centric Solutions, we consistently present a choice of 2 Premium, 2 Standard, and 2 Basic alternatives, entrusting you with the liberty to determine what resonates best with your needs and those of your loved ones.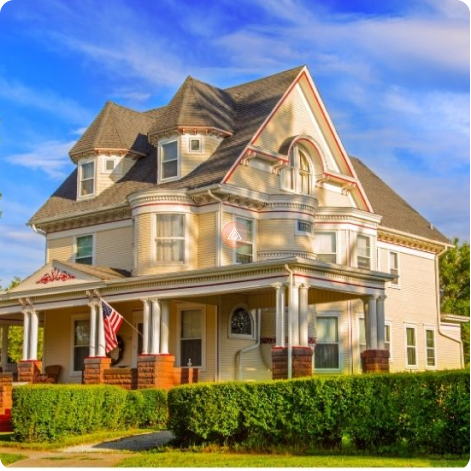 Projects Include (if you don't see it – please contact us)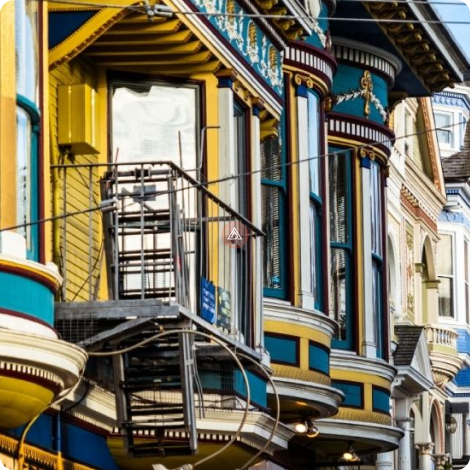 Lighting Services: Brightening Your Space with Expertise
Lighting is more than just illumination—it's a marriage of aesthetics, functionality, and energy efficiency. At Momentum Electric Company, we understand the transformative power of the right lighting solutions. Whether it's ambient lighting for your living room, task lighting for your workspace, or accent lighting to highlight your favorite art piece, our extensive range of lighting services promises to cater to every need.
For homeowners contemplating lighting upgrades, our experts assess your current setup, recommending modern fixtures that not only elevate the ambiance but also significantly reduce electricity costs. With advancements like LED technology, you can now enjoy brighter, longer-lasting, and more energy-efficient lighting solutions.
Have a malfunctioning light fixture? Our lighting repair services ensure that any faulty wiring, flickering bulbs, or damaged fixtures are fixed promptly, ensuring safety and restoring the warm glow to your spaces. If your home still houses outdated wiring systems, our lighting assessment service is indispensable. We meticulously evaluate every nook and cranny, ensuring that your lighting system adheres to the latest safety codes.
Considering a revamp? Dive deep into our lighting replacement offerings. From chandeliers to pendant lights, recessed lighting to wall sconces, Momentum Electric Company seamlessly replaces and enhances fixtures, transforming your home's aesthetic appeal.

But it's not just about interiors. Our outdoor lighting services are designed to beautify your exteriors, gardens, and driveways. Let your outdoors be an extension of your stylish interiors, illuminated perfectly for those evening gatherings or a serene night on the patio.

With Momentum Electric Company, lighting transcends its primary function. It becomes an art, a statement, and a comfort. Reach out today and let us shine a light on the endless possibilities for your spaces.
Outlets: Powering Modern Homes with Safety and Convenience
In today's connected world, the demand for electrical outlets in homes has surged like never before. At Momentum Electric Company, we recognize the importance of providing reliable, safe, and versatile outlet solutions for the modern homeowner.

From charging your devices to running essential appliances, the role of outlets is paramount. But not all outlets are created equal. Outdated or improperly installed outlets can be potential safety hazards, leading to electrical shocks or fires. Our outlet assessment service ensures that your home's outlets are up to code and functioning optimally.

Perhaps you're looking to upgrade to USB integrated outlets? These modern solutions allow you to plug your devices directly without needing an adapter, epitomizing convenience. With the rapid proliferation of tech gadgets in our lives, such upgrades have become almost essential.
For homes with children, safety is a priority. Our childproof electrical outlets ensure that little explorers remain safe, providing peace of mind to parents and guardians. Additionally, with the rise of sophisticated home appliances and gadgets, the demand for dedicated circuits has grown. Momentum Electric Company ensures that heavy-duty appliances get the dedicated power they need, preventing potential electrical overloads.

Outdoor enthusiasts aren't left out either. Our outdoor outlets are designed to withstand the elements, ensuring that your garden parties, barbecues, or outdoor work projects have the power they need without compromising on safety.

Remember, an outlet is more than just a point to plug in; it's the gateway to power your modern life. With Momentum Electric Company, you're not only assured of quality installations but also solutions tailored to your unique needs. Connect with us today, and let's electrify your living spaces safely and stylishly.
Switches: Seamless Control at Your Fingertips
At the heart of every illuminated space lies the humble switch – a tool that allows us to command our environment with a simple flick. Momentum Electric Company understands the integral role switches play in modern homes, and we're dedicated to offering solutions that combine style, safety, and function.

A switch does more than merely turn lights on or off. With the advent of smart switches, homeowners now have the power to control their lighting remotely, set timers, and even integrate with home automation systems. Whether you're aiming for energy conservation, increased security, or the sheer convenience of voice-controlled lighting, Momentum Electric Company is at the forefront of this technological evolution.

But we also recognize the charm and timelessness of traditional switches. For those looking to retain the classic elegance of their homes or simply prefer the tactile feel of a switch, we provide a range of designs and styles that seamlessly blend with your decor.

Safety remains paramount. Older homes may still have switches that are not up to the current safety codes. Our switch assessment and upgrade services ensure that every switch in your home not only functions perfectly but is also safe for you and your family.

For those aiming to set a particular mood or ambiance, dimmer switches offer the ability to control the intensity of light, creating the perfect setting for movie nights, dinners, or relaxation.
Outdoors enthusiasts aren't forgotten. Our robust outdoor switch solutions ensure that your garden, patio, and pool areas are well-lit and safe, enhancing the functionality of your external spaces.

At Momentum Electric Company, switches aren't just about turning things on or off; they're about offering you seamless control over your environment. Dive into our world of switch solutions today, and redefine how you interact with your spaces.
Electrical-Service Upgrade
Panel Upgrades: Powering Tomorrow's Homes Today
The electrical panel, often hidden and overlooked, is the heart of your home's electrical system. At Momentum Electric Company, we recognize that as homes evolve with modern appliances and gadgets, so must the systems that power them.

Outdated panels can pose safety risks, including electrical fires or circuit overloads. Opting for a panel upgrade ensures that your home can handle the demands of today's high-tech environments safely. Whether you're adding new appliances, renovating, or simply seeking more efficient energy distribution, a panel upgrade is often the answer.

Our experts provide a thorough assessment, ensuring your new panel aligns with both current safety codes and future needs. With Momentum Electric Company, you're investing in peace of mind, ensuring that your home is powered efficiently, safely, and ready for the future.
See Why Neighbors Love Us!