Introduction
Microgrids, the localized energy systems that can operate independently of or in conjunction with the main power grid, are increasingly being recognized for their ability to transform communities. By providing reliable, sustainable, and often more affordable energy, these small-scale grids have proven their potential in a variety of contexts around the globe. Here are seven real-world examples showcasing how microgrids are making a positive impact on communities.
Here are 7 real-world examples of microgrids changing communities for the better:
Block Island, Rhode Island: Block Island is a small island off the coast of Rhode Island that became the first community in the United States to have a fully operational microgrid in 2017. The microgrid is powered by a combination of solar panels, wind turbines, and a diesel generator. It has helped to reduce the island's reliance on imported fossil fuels and improve its energy security.
Block Island, Rhode Island microgrid
Manhattan, New York: The Brooklyn Navy Yard in Manhattan is home to a microgrid that provides backup power to critical facilities, such as the New York City Fire Department's training academy. The microgrid is powered by a combination of solar panels, wind turbines, and a natural gas generator. It has helped to reduce the yard's reliance on the main power grid and improve its resilience to outages.
Manhattan, New York microgrid
Puerto Rico: After Hurricane Maria devastated Puerto Rico in 2017, the island's government began to develop a microgrid program to help improve the reliability and resilience of its power grid. The program has so far funded the construction of several microgrids, including one at the University of Puerto Rico Medical Sciences campus.
Puerto Rico microgrid
Kashmir, India: The remote Himalayan region of Kashmir is often hit by power outages. In response, the Indian government has begun to develop microgrids to provide reliable power to communities in the region. One such microgrid is located in the town of Uri, which has been cut off from the main power grid for several years.
Kashmir, India microgrid
Kenya: The African country of Kenya is leading the way in the development of microgrids in Africa. The government has set a goal of having 100,000 microgrids in operation by 2025. These microgrids are helping to provide reliable power to rural communities that have been traditionally underserved by the national grid.
Kenya microgrid
Australia: The Australian city of Byron Bay is home to a microgrid that is powered by a combination of solar panels, wind turbines, and batteries. The microgrid has helped to reduce the city's reliance on fossil fuels and improve its air quality.
Australia microgrid
United Arab Emirates: The United Arab Emirates is investing heavily in microgrids as part of its efforts to reduce its reliance on oil and gas. The country has a goal of having 700 microgrids in operation by 2030. These microgrids are helping to make the UAE's power grid more sustainable and resilient.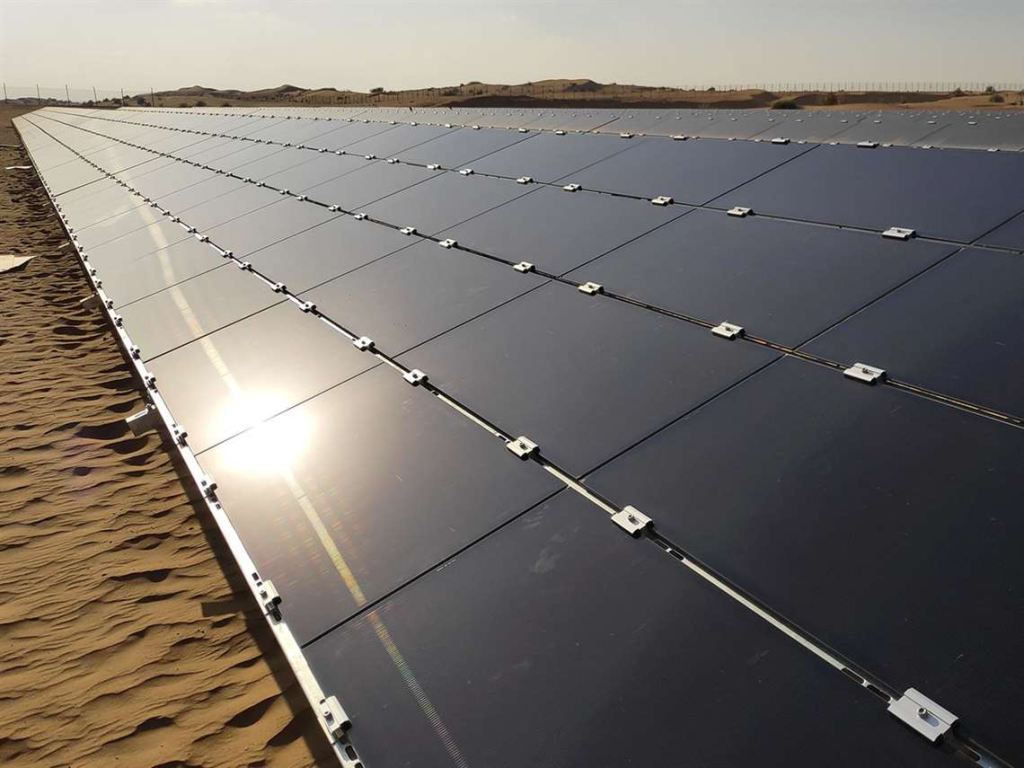 United Arab Emirates microgrid
Benefits of Microgrids: A Summary
Resilience
Microgrids offer a robust alternative to traditional power structures, often proving to be more resilient in extreme weather events or natural disasters.
Sustainability
By enabling the efficient use of renewable energy sources, microgrids contribute to sustainability and reduce carbon footprints.
Economic Empowerment
Whether it's through lower energy costs or by fostering local energy entrepreneurship, microgrids can stimulate economic growth and development.
The Road Ahead
As the examples above demonstrate, microgrids have the potential to revolutionize how communities think about and use energy. With advances in renewable energy technology and battery storage, along with decreasing costs, the future looks bright for these localized energy systems.
Conclusion
Microgrids are not merely an alternative to traditional energy grids; they are often superior options, providing resilience, sustainability, and economic benefits. From rural villages in Kenya to advanced economies like Denmark, microgrids have proven their worth time and time again. As the world grapples with the challenges posed by climate change, urbanization, and inequality, microgrids offer a glimpse of a more sustainable and equitable future.
This article is brought to you by Momentum Electrical Contractors
Specializing in installing hybrid systems that offer multiple forms of generation and smart grid management, Oakland-based Momentum Electrical Contractors are at the forefront of these transformational changes. Their expertise ensures that new residential projects not only meet but exceed the sustainability and resilience expectations of East Bay communities. For all your Oakland electrician needs, Momentum Electrical Contractors is happy to speak to you today!